Ambassador Committee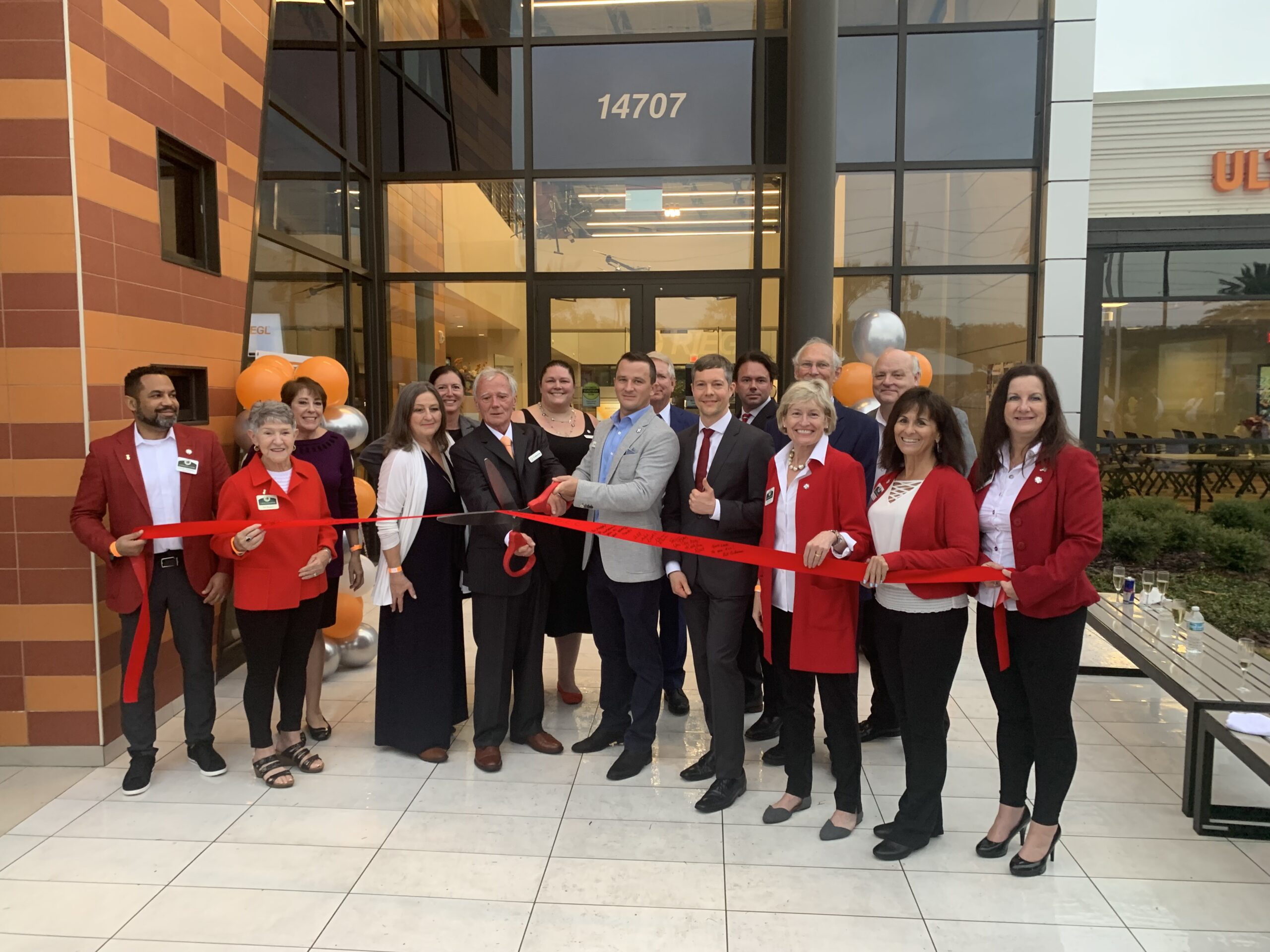 The West Orange Chamber Ambassadors are our goodwill representatives. They are easily recognized in their "red" jackets.
Frank Adam, Chairman
FASTSIGNS
Jo Barsh, Board Liaison
State Farm – Jo Barsh Agency
The Mission of the Ambassadors: A Chamber Ambassador Committee shall serve the membership of the Chamber.
The Committee shall serve:
The Ambassadors are official hosts of the Chamber at Ribbon Cuttings, Groundbreakings, Anniversaries, "Business After Hours" and other Chamber functions. They promote Chamber Programs, Initiatives, Events, and Membership in the West Orange Community. 
The Ambassadors are happy to celebrate a Member Moment with you at your business location.
This committee has an application and selection process to join. To learn more about this select committee, email Lynn Ramsey.
2023 West Orange Chamber Ambassadors:
Frank Adam, FASTSIGNS
Sonya Alvarez – Westgate Resorts
Jo Barsh, State Farm Insurance – Jo Barsh Insurance Agency, LLC
Pam Birdsong, Proforma Albrecht & Co.
Iggy Collazo, Observer Media Group
Loreta Delgado – Axiom Bank-Hamlin
Trish Eakin, exp Realty
Heather Easterling – Boyd Development Corp.
Denise Fisher, Aflac
Cyndi Gustafson, Observer Media Group
Mike LaPorte, LaPorte Financial, LLC.
Kathleen Roat, Kathleen Roat & Company, Inc.
Doug Sahr – Premier Practice Solutions
Nina Sayad, CB – Florida Golf, and Beaches
Jose Soto Martinez – Valley Bank-Dr. Phillips
Buss Woodley – Health Markets Sylvester "Buss" Woodley
Bruce Young, Edward Jones
Tina Zernickow, Valley Bank
LIFETIME AMBASSADORS
Jim Densmore, Premier Sotheby's International Realty
JoAnne Quarles, Treasure Title Insurance Agency, Inc.
Joan Bailey, Bailey Bleus, LLC
Pat Gleason
Father Tom Rutherford, Church of the Messiah