Orlo Vista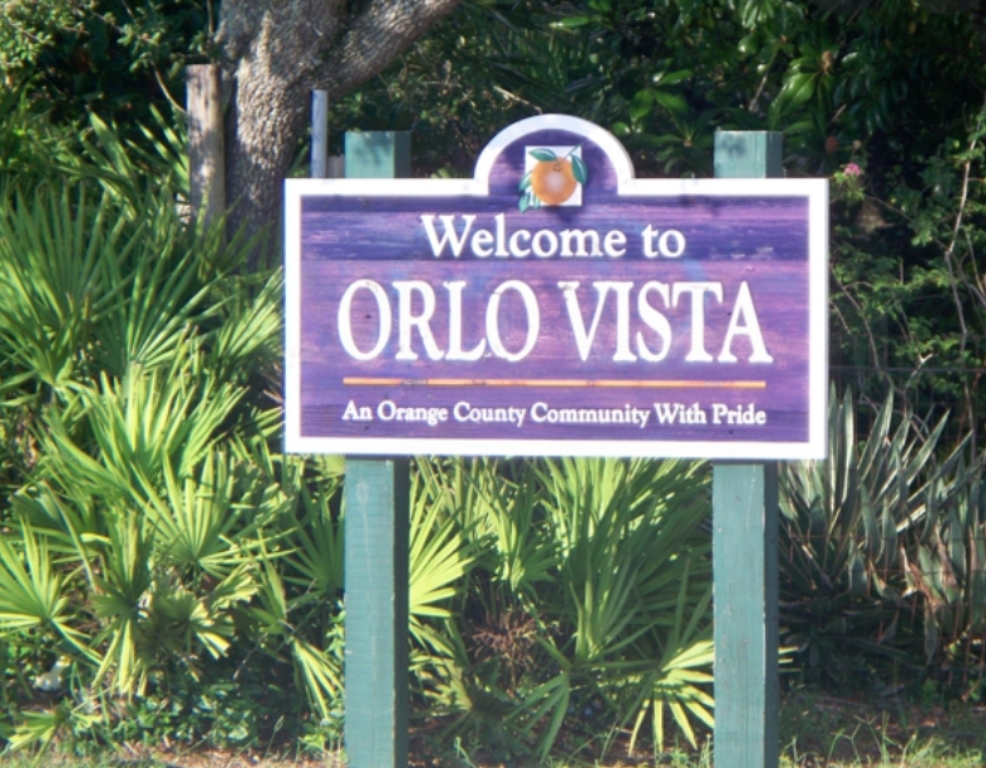 Orlo Vista means "View of Orlando" in Spanish, and indeed it neighbors some of the most active areas of Orlando. The Orlo Vista community is defined by Orange County as being south of State Road 408 with western bounds at Hiawassee Road, eastern bounds at Pine Hills Road to Old Winter Garden Road to Ring Road and southern bounds at the City of Orlando boundaries and Carter Street.
Though a modest neighborhood, Orlo Vista has a long history of which the residents are very proud. Orlando's first settler and the County's first state representative, Aaron Jernigan, was interred at the Lake Hill Cemetery in Orlo Vista in 1891. In the early 1900s, there were approximately 300 inhabitants of Orlo Vista, including grove workers, winter visitors and native Floridians. In 1927, Orlo Vista was incorporated as a city. The city was abolished by a vote of residents in May 1929 as a result of the Great Depression and has been a part of Unincorporated Orange County ever since.
Orlo Vistans have always worked closely together to help their community flourish. Recently, a group of residents formed the Orlo Vista United Safe Neighborhood, an organization focused on enhancing the safety and beauty of Orlo Vista. Residents have great pride that one of Orange County's first volunteer fire stations opened in the heart of Orlo Vista in 1953. The fire station, along with the Orlo Vista Park, the Orlo Vista Community Center and Chamber of Commerce, the Orlo Vista Elementary School, and the newly-built Oak Hill Elementary School, anchor the community and have shaped its culture.
Today, over 6,000 residents are proud to call Orlo Vista home. Its mid-century neighborhoods surrounding Lake Orlo are filled with old oaks and hard-working individuals and families. As Orange County has grown Orlo Vista has become more dynamic and culturally diverse, but the community has not outgrown the neighborly values of its past.