Windermere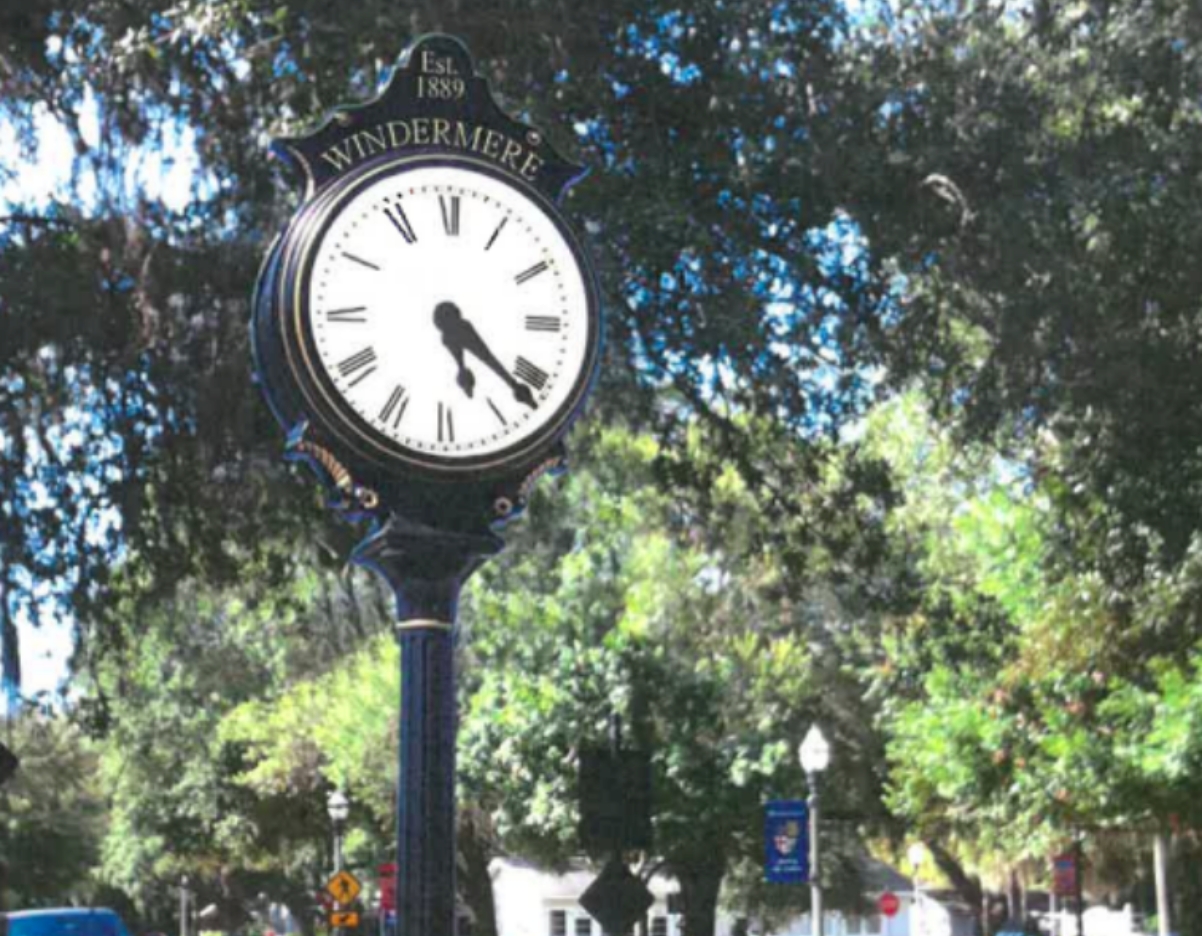 For luxury living at its best, look no further than the Town of Windermere. Pristine sand bottom lakes surround this small West Orange community. The largest lake, Lake Butler, is located on the west, Lake Down on the east and Lake Bessie on the southeast side of town. The boating, fishing and water enthusiast will revel in the system of canals that connects eleven lakes that range from 25 acres to 1614 acres known as the Butler Chain of Lakes. This chain of lakes was designated by the Florida legislature as "Outstanding Florida Waters" which makes waterfront living in Windermere so special.
Windermere was bestowed its name from Dr. Stanley Scott, whose father purchased 160 acres in this picturesque location in 1885. Dr. Scott built his home on the shore of Lake Butler, and it is believed by many that he named this town after England's famous Lake Windermere.
Today, Windermere is a quaint architectural mixture ranging from small homes to estate homes with sand roads to preserve the small-town charm, the chain of lakes, and its history. However, with almost 3000 residents, Windermere has not based its success on how rapidly it grows, but on how natural and pleasant a community it is in which to reside. Windermere tries to focus on preserving the town's nature and a strong community atmosphere. The town's quality of life is its most distinguishing feature with ten public parks (including a large recreation center), three public piers, boat ramps, tennis courts, basketball courts, and a library. Windermere has been named "Tree City USA" for its commitment to a natural environment for over 20 consecutive years.
The town's $2.5 million downtown improvements of roundabouts, town greens, bricked streets, extensive landscaping, pedestrian sidewalks, mature tree canopy, and underground utilities provide the ambiance, streetscape, and a quaint downtown area not only for its residents but the immediate surrounding area. The Windermere downtown district has become an area where families gather for breakfasts and lunches during the day, ice cream in the afternoon and evenings, and the periodic events on Main Street that draw thousands. The monthly Food Truck Nights, along with the annual Arbor Day/Treebute Celebration, St. Patrick's Day Event, Pet Fest, 5K/10K Run Among the Lakes, Easter Egg-Stravaganza, Fourth of July Pancake Breakfast, Craft Beer Fest, Halloween Hayride and Costume Parade, and Light Up Windermere are some of the most notable annual events that residents enjoy.
For luxury living in a small-town atmosphere, look no further than the Town of Windermere, where there is "Luxury Living with Small-Town Charm."