Ocoee City Hall Ribbon-Cutting and Open House on September 8
OCOEE, Fla. – The City of Ocoee and Wharton-Smith Inc. Construction Group will hold a ribbon-cutting and open house ceremony for its new City Hall on Thursday, September 8 from 5:30 p.m.– 8 p.m. The ceremony will be held at 1 North Bluford Avenue. Refreshments will be served.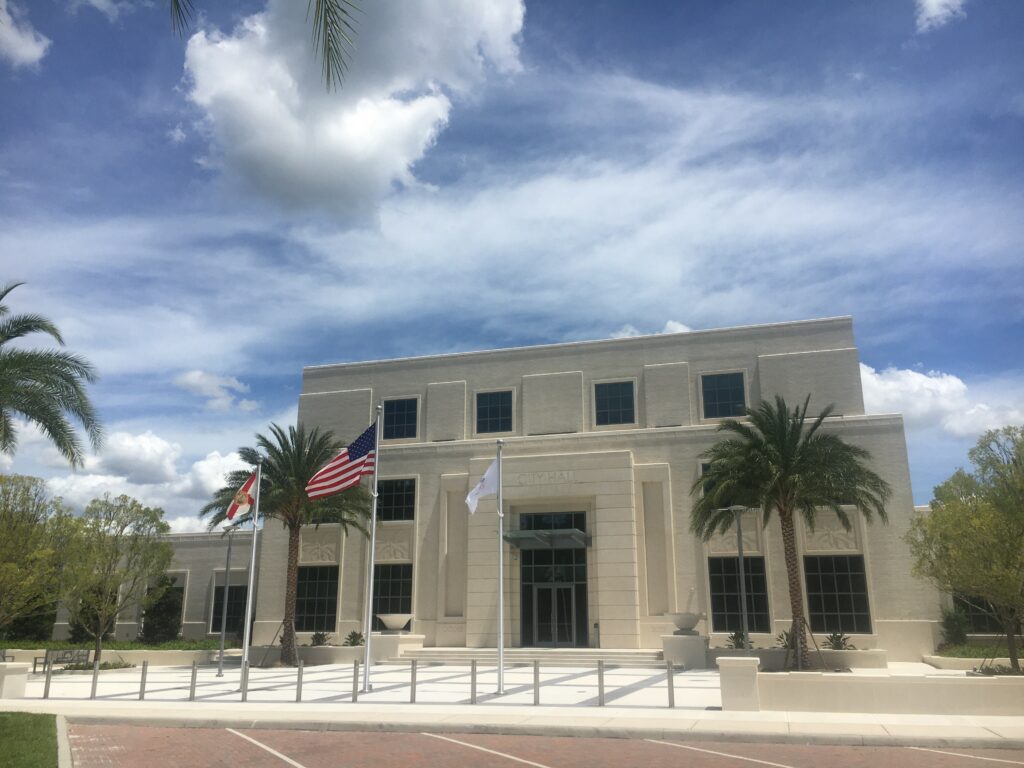 The new City Hall is a neoclassical three-story, structural steel and brick building with more than 46,000 square feet. It brings city services under one roof providing an efficient, modern space for people to engage in business with the city. The city, along with Wharton-Smith Inc. Construction Group and HKS Architects Inc., worked together to create the vision for the new City Hall. The facility is energy efficient with a reliance on natural and LED lighting. With a health and wellness theme, city departments have ergonomic workstations and each floor has water bottle fillers to encourage employees to use reusable drinking cups to reduce the use of plastics. A wellness room gives employees a private space for breastfeeding and taking care of their specific health needs. On the technology side, the new facility uses the latest video conferencing and leading-edge broadcasting equipment for Ocoee TV which airs on Spectrum Channel 493. The building has a standby emergency generator and is constructed from renewable materials.  
The new City Hall is the centerpiece of the city's historic downtown revitalization. With a $44 million investment in capital projects and key infrastructure, the city is committed to providing its citizens with a vibrant more livable community while maintaining a high standard of living.
For more information, please call 407-905-3100 or visit www.ocoee.org.