VyStar Announces Unprecedented Volunteer Blitz for "Good is everywhere" Celebration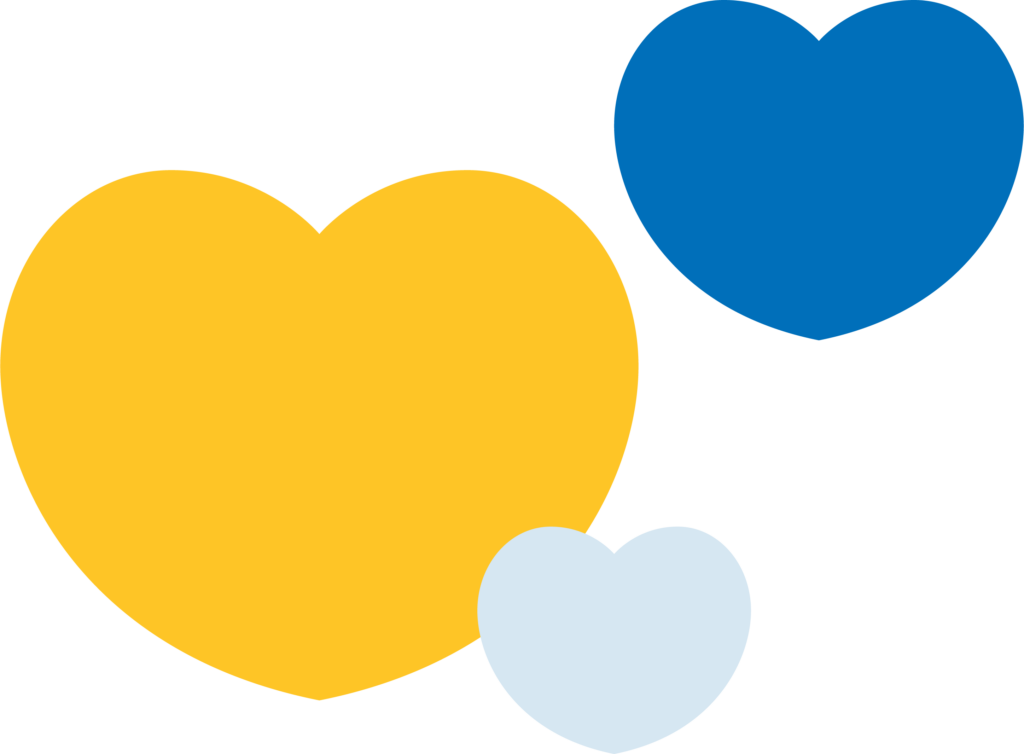 Jacksonville, Florida — VyStar Credit Union is proud to announce the return of Good is everywhere, a celebration of VyStar's commitment to supporting its members and communities in Central and North Florida and Georgia. More than 1,200 VyStar employees, including those who provide member services at branches, work in the VyStar Campus, and serve as support staff at contact centers across the credit union's footprint, will Do Good by volunteering in the places VyStar calls home.
The VyStar volunteer blitz, which runs Sept 15-30, will begin with a competition to build and decorate playhouses for Habitat for Humanity of Jacksonville recipient families. Other partnering non-profits benefitting from thousands of volunteer hours during Good is everywhere include:
Northeast Florida (Jacksonville)
Finfest Beach Cleanup
Habitat for Humanity of Jacksonville (HabiJax)
Lutheran Social Services
Clara White Mission
White Harvest Farms
PACE Center
Central Florida
AdventHealth Early Learning Center (Orlando)
Volusia Recovery Alliance (Daytona)
North Central Florida and Georgia
Grace Marketplace (Gainesville)
Project Downtown (Gainesville)
KCCI (Tallahassee)
Shelter from the Rain (Savannah)
Cobb County Lift Up Atlanta (North Georgia)
To enable VyStar branch employees to volunteer at nonprofits in their local communities during Good is everywhere, branch locations will have adjusted hours on Sept. 19 and 20. "We have modified our branch hours to minimize any interruption in service to our members," said VyStar President/CEO Brian Wolfburg. "Providing our employees with the opportunity to live out VyStar's core value, which is to Lead by Example, will allow them to directly impact the communities where these branches are located."
VyStar members can find the modified hours of operation for their local branch and alternative nearby locations by visiting vystarcu.org/goodiseverywhere.Members can also access and manage their accounts on their computer or smartphone via Online & Mobile Banking.
"Our employees are committed to making a difference for our members and for the nonprofit organizations that make our communities a better place for everyone," said SVP/President VyStar Foundation Patricia McElroy. "We are so proud of the time they commit to volunteering, and we want to support their efforts by providing every employee an opportunity to participate in Good is everywhere and feel that they truly made a difference."
VyStar members will also have free access to popular cultural and educational destinations in Central and North Florida and into Georgia as part of the celebration from Sept. 15-30. VyStar members were invited to register online on VyStar's Good is everywhere webpage for complimentary access to participating attractions during the designated celebration days which include:
Northeast Florida
MOCA Jacksonville
Jacksonville Naval Museum's USS Orleck
Jacksonville Zoo and Gardens
Cummer Museum of Art & Gardens
Central Florida
Winter Park Scenic Boat Tour (Winter Park)
Museum of Arts and Sciences (Daytona)
Orlando Magic Youth Clinics (Orlando)
North Central Florida and Georgia
Cade Museum for Creativity & Invention (Gainesville)
Challenger Learning Center (Tallahassee)
Telfair Museums, (Savannah)
Good is everywhere supports VyStar's commitment to being a strong community leader and a trusted financial institution. From 2022 to date, employees have contributed more than 21,000 hours of volunteerism and served on 134 nonprofit boards. In 2022, VyStar gave more than $4.8 million in community support to over 300 nonprofit organizations.
_____________________________________________________________________________________________
VyStar Credit Union is the second-largest credit union headquartered in Florida and now serves more than 900,000 members with assets of over $13.5 billion. VyStar is the largest mortgage lender in Northeast Florida and a major employer in the region with over 2,000 employees across the communities it serves. VyStar membership is open to everyone who lives or works in the 49 contiguous counties of Central to North Florida, 29 Georgia counties, and past and present military members and their families all over the world. For more information, visit vystarcu.org, and follow us on Facebook, Instagram, Twitter, and LinkedIn.